News
New brand identity for Dussmann
published 06/01/2022
Brand relaunch reflects change in the company • Strong operational brand "Dussmann" moves into focus • New brand architecture gives the service areas "Facility Management", "Food Services" and "Technical Solutions" more visibility • No changes to the group and umbrella brand Dussmann Group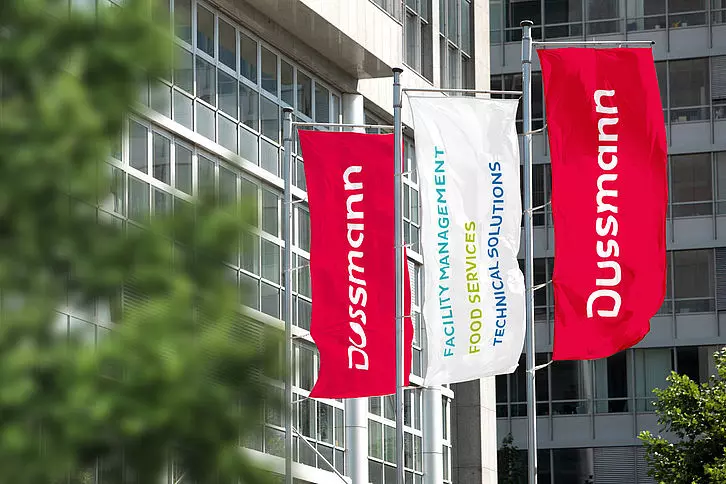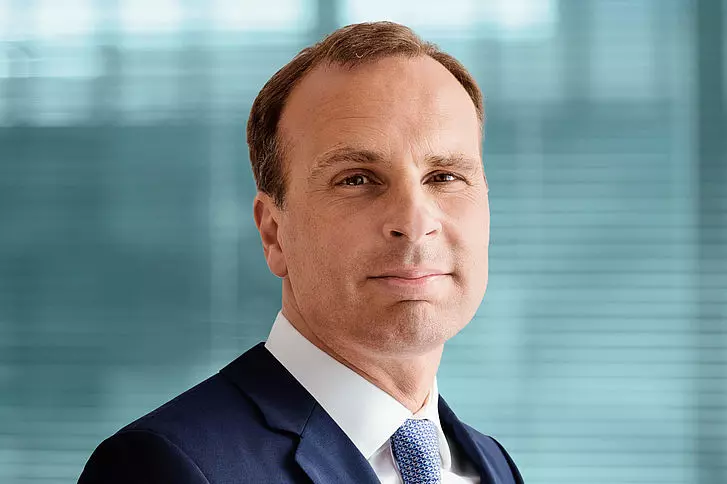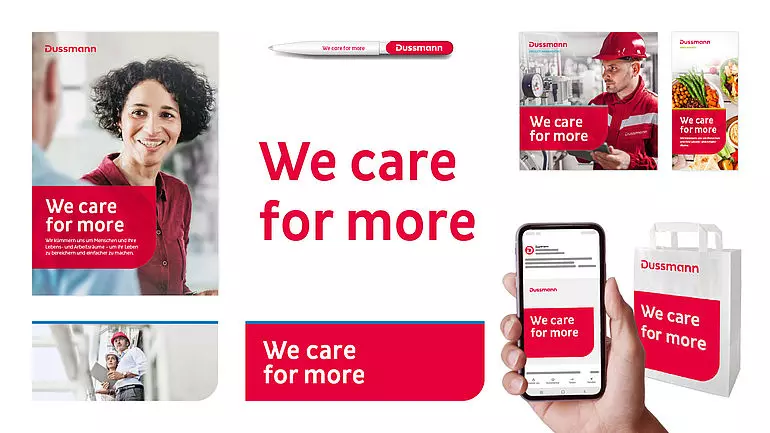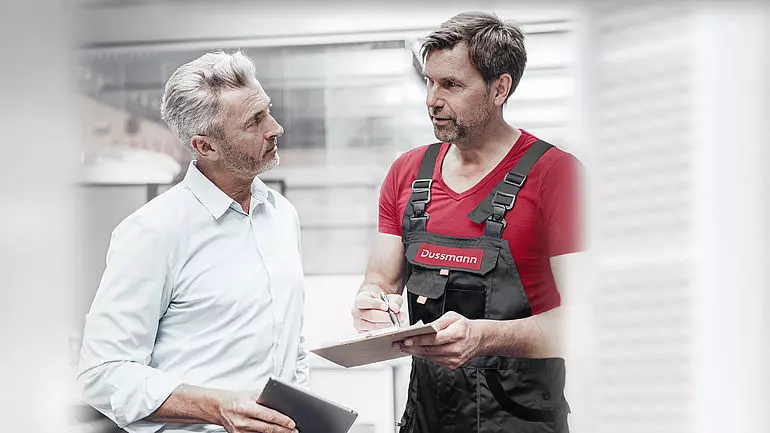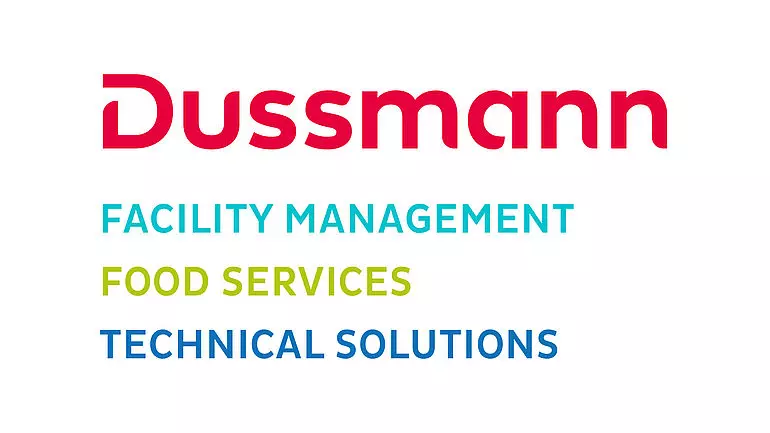 The Dussmann Group is merging its previous brands Dussmann Service and Dussmann Technical Solutions to form the new operational brand "Dussmann". With this new brand identity, the internationally active service company from Berlin is starting the next chapter in its almost 60-year history. The move reflects the realignment of the family-owned company as part of its next-level strategy.
"Dussmann has developed from a cleaning company into a solution provider in the areas of integrated facility management, food services and technical solutions. We offer our clients solutions for the challenges that arise in our business as a result of the megatrends of digitalization, sustainability and the new world of work and life. Our new brand identity underlines this further developed portfolio of services," says Wolf-Dieter Adlhoch, CEO of the Dussmann Group. "Our brand promise 'We care for more' expresses what we do best and love to do best: We care for people and their living and working spaces - to enrich their lives and make them easier," says Adlhoch.
The brand identity is divided into the service areas "Facility Management", "Food Services" - both of which were previously active under the brand "Dussmann Service" - and "Technical Solutions".
Dussmann Facility Management bundles all services of integrated facility management: cleaning, security services, building services and mobility services.
Dussmann Food Services, the former catering division of Dussmann Service, now has its own identity, giving it more visibility and taking into account the many developments in catering and company catering.
Dussmann Technical Solutions comprises the business units in plant construction and technical services. Through the introduction of combined logos, the acquired brands DKA, HEBO, STS and K.E.D. move closer to Dussmann and combine their technical competence with the brand.
The Dussmann Group remains the umbrella brand for all business activities of the group. In addition to the Dussmann business division, which now has a new brand identity, these include the Care & Kids business divisions - with the brands Kursana and KulturKindergarten - as well as Dussmann das KulturKaufhaus.
New logo ensures recognition and transparency
Dussmann has been given a new logo as a concise word mark. The red rectangle with the "PD" logo and the addition "Service" will be dropped. As a reminder of the company's founder, Peter Dussmann, the previous "PD" logo will be reserved exclusively for the Dussmann Group. In this way, the Dussmann Group and the operative brand Dussmann will be clearly distinguished from each other. The Dussmann brand identity will continue to be characterized by the typical and well-known Dussmann red - but in a slightly darker, modernized version. New colour accents in turquoise (for Facility Management), green (for Food Services) and blue (for Technical Solutions) give the respective service areas an independent and recognizable look.
Dussmann was advised on the relaunch by the Munich brand consultancy and design agency Truffle Bay. "Together with the Dussmann team, we developed a brand architecture for the operational brand 'Dussmann' in line with the company's new service structure, developed a future-oriented brand identity with a purpose, brand values and a meaningful brand promise, and translated all of this into a modern and contemporary corporate design. The new brand should serve as a means of identification for the people at Dussmann and convince clients of the services offered by Dussmann through relevance and credibility," says Christopher Wünsche, founder and managing partner at Truffle Bay.
The conversion of all printed matter, vehicles and workwear is already underway. In autumn, the website will be relaunched. A preview page at new.dussmann.com gives a first impression. You can get a visual impression of the new brand with our image trailer here.
About the Dussmann Group
With almost 65,000 employees in 21 countries, the Dussmann Group, headquartered in Berlin, pro-vides services for people, and achieved consolidated Group sales of € 2.31 billion in 2021. The largest business division Dussmann is a passionate solution partner in the areas of Facility Management, Food Services and Technical Solutions. Dussmann Facility Management bundles all ser-vices of integrated facility management with a high level of self-performance: cleaning, security services, building technology and charging solutions for e-vehicles. Dussmann Food Services offers varied and sustainable catering concepts for children, employees, patients, and guests in senior facilities with warm hospitality. Dussmann Technical Solutions comprises the business units in plant construction and technical services. They provide solutions for the entire life cycle of facilities and buildings, from planning, construction and commissioning to maintenance and repair in the areas of electrical engineering, refrigeration, and air conditioning as well as elevator technology. The Care & Kids division provides care and nursing services for 13,600 senior citizens under the Kursana brand and in-house corporate child-care under the Dussmann KulturKindergarten brand. Germany's largest media department store "Dussmann das KulturKaufhaus" in Berlin is also part of the Dussmann Group.
Your contacts at Dussmann - just contact us
More about this service area