Sustainability at Technical Solutions
From the plant and systems concept to service management
As your reliable partner in technical solutions and planning, construction, and operation of technical plants and systems, we have made complying with and advancing sustainable standards a focus in our work. And we don't just limit ourselves to our services. We also promote sustainability in our work with customers, suppliers, and subcontractors.
Sustainability at Dussmann - holistic concepts for all areas
The sustainability policy developed by the Dussmann Group is binding on all business segments. It sets out our goals for continuous improvement and is systematically implemented through our integrated management system.
We understand sustainability as a holistic concept in which the economic, social and ecological perspectives interact. The concerns of our customers are taken into account just as much as those of our employees. We are always looking for optimal solutions and take into account the latest technological standards within the planning process. In many cases, our products help our customers to optimize their performance and the energy required for this.
As a service company, our success is based on the high competence and commitment of our employees. Therefore, the creation of ideal working conditions, as well as the recruitment and further development of employees in all divisions is the core of our business.
Certification according to the international standards EN ISO 9001 Quality Management, EN ISO 14001 Environmental Management, ISO 45001 Occupational Health and Safety as well as EN ISO 50001 Energy Management are proof of the high standards in the implementation of our goals.
APP FOR OPERATIONAL ORDER PROCESSINGPaperless and efficient work via app
More than 560 employees in various Dussmann Technical Solutions business units Dussmann Technical Solutions are already using the "Eisbär"-app, e.g. fitters and trainees as well as employees from the internal service departments, foremen, branch and installation managers. It was originally developed in 2017 as a digital work report for fitters in order to be able to safeguard as many requirements as possible for operational order processing.
The application includes the following functions:
Management of work locations, assets as well as contracts
Entry and processing of orders, both reactive and plannable
Disposition of assignments
Mobile order processing by fitters (incl. work report directly in the app as well as digital logs for maintenance, leak testing, new construction, among others)
Processing of job data for billing preparation
Digital weekly report for time recording of industrial employees incl. approval process by supervisors
On-call duty calendar
To make the application available to as many employees as possible, it can be used both browser-based and via app on mobile devices.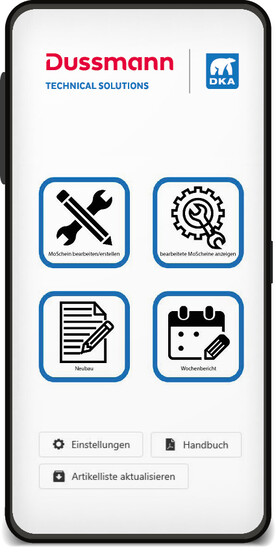 STS Group describes the objectives of the highest standards in plant construction as part of its "Mission Zero" program:
Zero injuries to our employees, subcontractors and visitors.
Zero tolerance for questionable behavior and actions
Zero compromise on safety
Zero impact on our families, clients, communities and the environment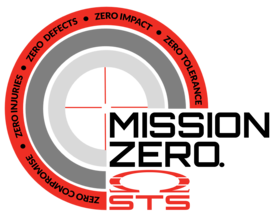 Safety
The basis of the STS corporate culture is the comprehensive commitment to the safety of the employees and thus also to the customers. STS Group is committed to the highest possible safety standards based on the ISO 45001 system in order to keep pace with current developments in legislation as well as in the industry. STS Group has received numerous awards for its commitment, both from customers and from the National Irish Safety Organisation (NISO).
Environment
We are constantly looking for opportunities for improvement that benefit the environment in which we work and live. We consider the environmental impact of all services and materials both in project implementation and for internal needs. We strive to use local suppliers where possible.
Our employees
Our employees are at the core of our success. Their skills, know-how and commitment to excellence make us the preferred partner of our customers. With our extensive training and employee development program, we promote and support the personal development of each and every individual.