Interior cleaning by Dussmann
Cleanliness and hygiene for your buildings
We have developed advanced methods and techniques for interior cleaning so we can always offer the best and most efficient service. To boost our productivity by 30%, we use microfiber cleaning materials to perform our procedures in a single step. Our mop heads are equipped with heat-treated fibers, reducing the cleaning time for slip-resistant tile floors. Our dosing units also ensure effective and thrifty use of cleaning agents.
Our interior cleaning: an overview 
Regular cleaning
Deep cleaning and floor care
Surface sealing
Crystallization of stone flooring
Reactive equipment
Carpet cleaning
Glass cleaning
Special services
Computer cleaning
Disposal management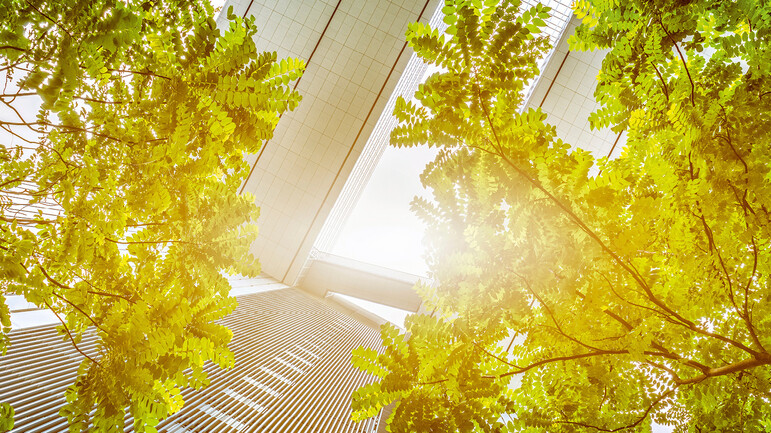 Sustainable building cleaning
We also use prepared mop heads and our simple but effective four-color system. This greatly facilitates interior cleaning. In addition, we use our own cleaning products, which underscore our quality standards, along with cleaning equipment that we adjust to the individual needs of the floors.
Our actions are environmentally conscious and sustainable. That's why we use cleaning products and equipment that are gentle on surfaces and the environment, but that's not all; our products are also 99 % biodegradable.
Contact directly near you
Use our location search feature to find the right point of contact near you and contact the appropriate branch location – by e-mail, phone or simply by using our contact form.
Cleaning services by Dussmann
Versatile services for clean facilities
Dussmann is known for its wide range of cleaning services. If you need additional cleaning services beyond interior cleaning, feel free to check out what we offer: