Food services for patients by Dussmann
Healthy, balanced nutrition for patients
Nutrition is highly important, especially in healthcare settings. Eating a good, balanced diet significantly improves health for patients and people undergoing treatment. After all, hospital nutrition itself can be a part of a treatment plan. The goal of our hospital catering service is to support you and provide you with balanced options.
Added value through services
Broad range of daily food service options
Organic products available upon request
Locally sourced food
High quality, rich in nutrients
High standards of sustainability
Dning COncept Delicatess Hospital catering by Dussmann 
Our Delicatess dining concept was designed specifically for hospitals and their patients to meet the challenge of providing you with optimal, balanced, and healthy catering options. Our service offers a customized solution, developed in cooperation with you and tailored to your hospital's individual needs.
We can offer restaurant-level service, even without a central kitchen. This is all possible thanks to modern, flexible production facilities and the expertise of our catering specialists. We also work with nutritionists to offer a full range of special diets. We put your patients and their needs first.
Our Delicatess nutrition concept can also include food service for your employees, such as a coffee bar or staff restaurant. Here as well, we can guarantee good, healthy, and balanced food. After all, we always keep an eye on the quality of the ingredients we use by selecting our suppliers – most of whom are local – carefully, and by preparing the food with care. We can also use organic products upon request. In addition, we offer theme weeks that make your menu even more attractive.
SmartFridge as an innovative catering idea
The SmartFridge is a hi-tech refrigerator and an innovative solution for catering to employees, guests or patients. It is open around the clock and filled with daily fresh healthy meals, snacks and drinks.
CATERING MADE BY DUSSMANNWhat do we mean by sustainability?
Sustainability and enjoyment are not mutually exclusive. That's why we set out to work with our customers to craft sustainable local concepts. Read on to find out how it works.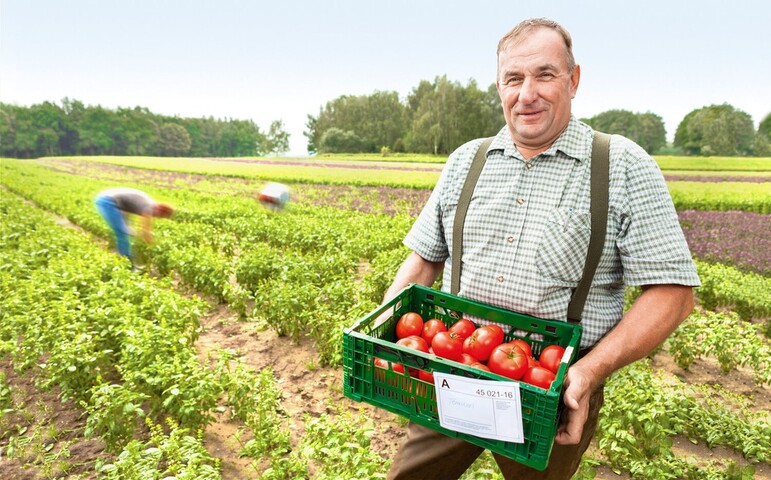 Contact directly near you
Use our location search feature to find the right point of contact near you and contact the appropriate branch location – by e-mail, phone or simply by using our contact form.
High quality and hygiene for peace of mind
We offer you peace of mind and transparent documentation when it comes to food hygiene and personal hygiene. We hold certification under EN ISO 9001, the European hygiene regulations Regulation (EC) No 178/2002 and 852/2004, and DIN 10514 for hygiene training, along with a proven HACCP concept of our own that you can count on:
Analysis of potential risks to foods in the production process
Identification of points where risks may arise in the production process
Specification of critical control points for food safety
Effective testing and monitoring procedures for the critical control points
Internal audits for quality assurance
Dussmann Food Services 
So much more than hospital catering 
Dussmann is known for its versatile services of catering for patients. We also cater to a wide range of other facilities – from coffee bar to full catering, from daycare centers to retirement homes. Together with our clients, we turn services into tailor-made solutions.
Organic Certification
All Dussmann catering operations, which carry organic certification are checked by the control agency DE-ÖKO-006.