Food services for child care facilities by Dussmann
Good food for the littlest diners
A day care center's dining options are key to the health of our little ones. That's why it's so important to know that these services are in good hands. Dussmann Food Services is your partner when it comes to balanced, healthy nutrition for kids. We supply day care centers with a diverse, nutritious range of foods daily.
Added value through services
Broad range of daily food service options
Locally sourced food
High quality, rich in nutrients
Organic products available upon request
Dining COncept Capt'nCook35 years of experience in catering and food service
Capt'nCook is our holistic food service concept for day care centers: high-quality and tasty. Developed specifically for the needs of two- to six-year-olds, it provides variety and diversity. Kids, caregivers, and parents also have a say in what we serve.
A broad selection of foods helps kids develop healthy eating habits and learn to enjoy dining as a social experience. Our foods contain a wealth of vitamins, minerals, carbohydrates, and protein, but relatively low amounts of fat. We also use sugar very sparingly. We use exclusively canola and olive oil, with no hydrogenated fats or preservatives. All of our foods are free of flavor enhancers.
Fruit and vegetables are on the menu daily, sometimes cooked and sometimes raw. Meat is served one or two times a week, and fish at least once weekly. Dairy products are included two to three times a week.
Capt'nCook implements the quality standards of the German Nutrition Society (Deutsche Gesellschaft für Ernährung e. V.) for catering in daycare centers.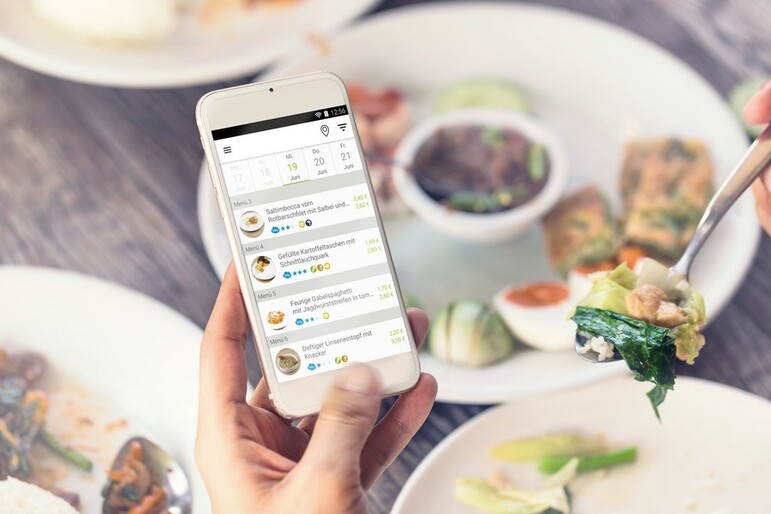 Online OrderOrdering portal for children's meals
In our online ordering portal, you can order and manage children's lunches conveniently and around the clock. Register now and get started!
Catering-portalContacts for parents 
In our catering portal you will find the right contact details - close to you, simple and reliable.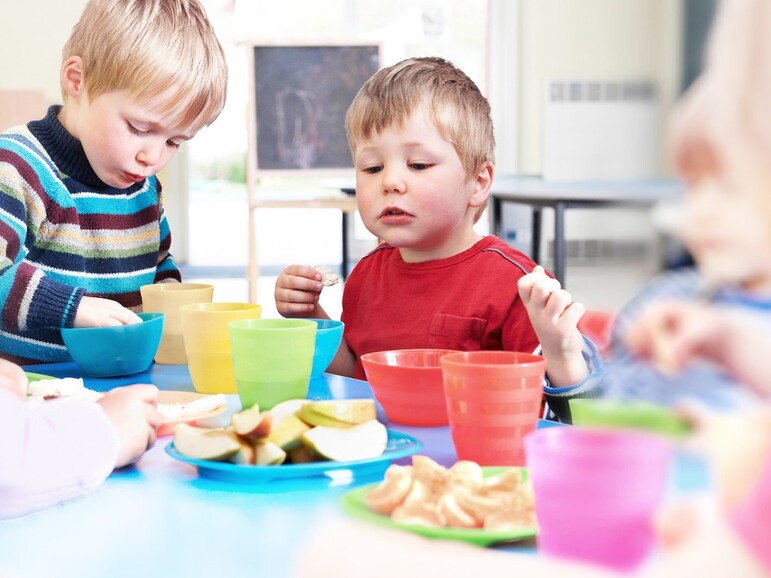 Contact directly near you
Use our location search feature to find the right point of contact near you and contact the appropriate branch location – by e-mail, phone or simply by using our contact form.
High quality and hygiene for peace of mind
We offer you peace of mind and transparent documentation when it comes to food hygiene and personal hygiene. We hold certification under EN ISO 9001, the European hygiene regulations Regulation (EC) No 178/2002 and 852/2004, and DIN 10514 for hygiene training, along with a proven HACCP concept of our own that you can count on:
Analysis of potential risks to foods in the production process
Identification of points where risks may arise in the production process
Specification of critical control points for food safety
Effective testing and monitoring procedures for the critical control points
Internal audits for quality assurance
Dussmann Food Services
So much more than daycare catering
Dussmann is known for its versatile services in catering for child care facilities. We also cater to a wide range of other facilities - from coffee bars to full catering, from schools to retirement homes. Together with our clients, we turn services into tailor-made solutions.
Organic Certification
All Dussmann catering operations, which carry organic certification are checked by the control agency DE-ÖKO-006.