Sustainability at Dussmann Food Services
Our vision and mission
As your partner in catering and a family company, we believe we bear particular responsibility for our fellow humans and the natural world. That's why we are committed to doing our part to protect the climate, while offering our customers the very best in local dining enjoyment. We view the challenges facing us as opportunities and draw on them as a source of creativity and innovation.
Added value through services
Efficient waste management
Reduced packaging
Cooperation with "Too Good To Go" and "VYTAL"
Organic and fair trade products selected by default
Local supply chains, streamlined logistics
All aspects of sustainability incorporated into our food promotions in corporate dining
Sustainability made by Dussmann
Maintaining a livable climate and local dining enjoyment come first in everything we do. As a family company and your partner in catering, we believe we bear particular responsibility for our fellow humans and the natural world. Beyond that, we view the challenges facing us as opportunities and draw on them as a source of creativity and innovation. This is our vision as we embark on plans for future stability and establish the topics of sustainability and enjoyment as the standards in catering. Every word of our catering vision is based on action fields that help us aim for the right goals. To develop these fields, we surveyed employees, external partners, and diners and considered the changing overall social context.
From the warehouse to production and beyond to what is left over on people's plates, we identify avoidable food waste throughout the process and use this information to craft a plan of action and recommendations tailored specifically to you. This reduces waste and, above all, cuts costs.

Overview of our measures:
Energy produced using oils, grease, and food waste
Exclusive use of recyclable garbage bags
Reusable packaging and large packages instead of single-use packaging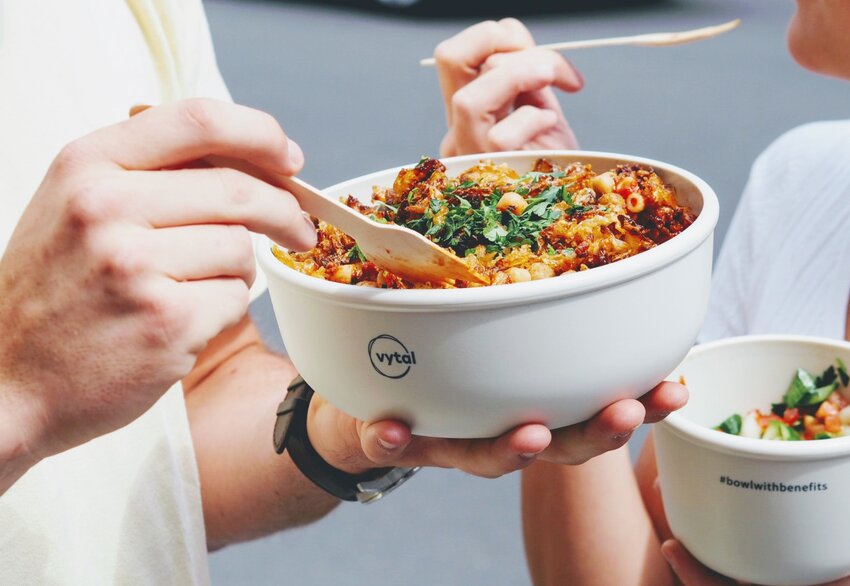 Food to go in reusable packaging – is it possible? No problem! To allow your employees to continue taking lunch to go, while at the same time reducing the packaging waste generated, some of our Dussmann corporate restaurants are working on a sustainable solution. This solution involves introducing a reusable system with our partner Vytal.

The result? We have eliminated 200,000 single-use packages at 21 sites since December 2021 alone.

The app developed by Vytal is fighting packaging waste. This is all made possible by handy reusable bowls in various sizes. These reusable containers are dishwasher, microwave, and freezer safe. People simply pay a deposit to borrow one and can then return it after use to any of a large number of partners.

The Vytal app also lets you track how much packaging you are saving directly.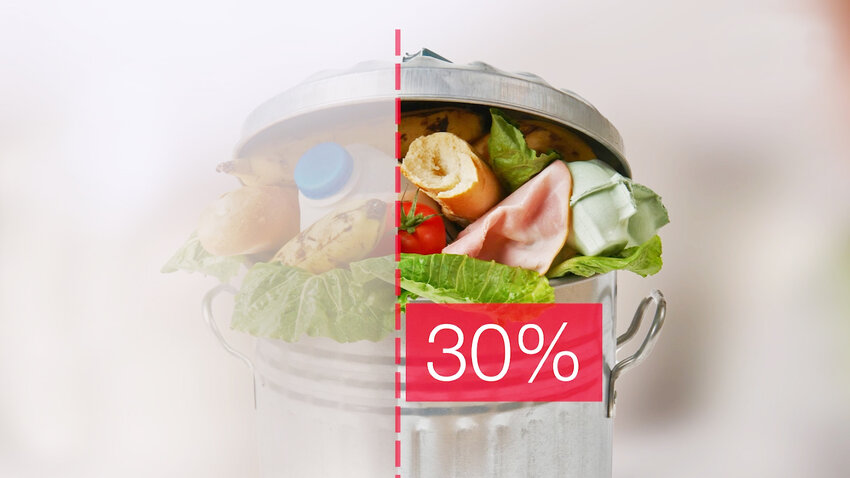 To help you prevent food waste, we can work with you to craft individual solutions – always aligned to your company and your location.
One special highlight is our cooperation with Too Good To Go. This partnership gives our catering sites a way to sell their excess food, including prepared dishes, at a reduced price to people who pick up these items. This benefits everyone. Specifically, it means we are working together to reduce food waste and at the same time, users get tasty food at attractive prices.
Here's how the Too Good To Go app works:
Users find our catering sites via the Too Good To Go app and pay for their food online.
Then they come to the site to pick up their reserved items at the pick-up time indicated.
Users show the digital receipt and take their rescued food home.
CATERING WITHOUT WASTECooperation with Querfeld
Banana too crooked? Pumpkin too small? Sadly, it is still the case that many foods are simply thrown away although they are perfectly fine in terms of quality and taste. Not with us! We have a nationwide partnership with Querfeld, a startup based in Berlin, with which we are taking action to fight food waste. Through this relationship, we offer fruit and vegetables with aesthetic flaws - including organic produce - a spot on your plate or in your bag to be taken home.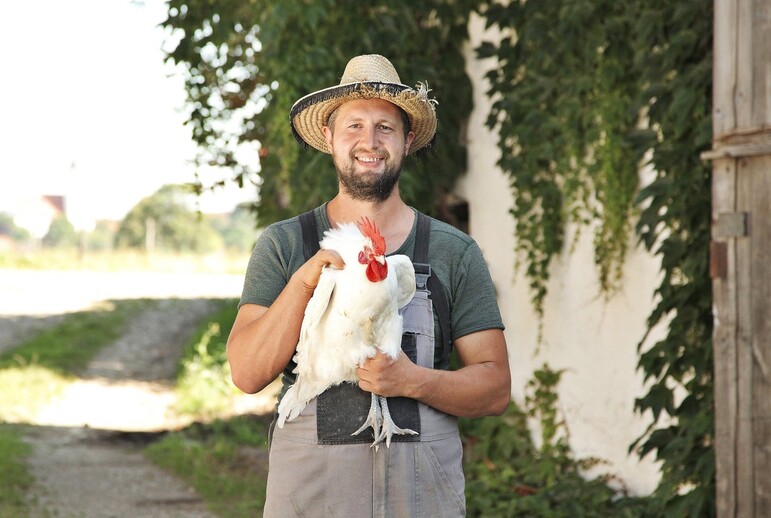 Meat from farm productionCOOPERATION WITH LOCKING POULTRY FARM
We rely on sustainable approaches when it comes to meat, too. That's why we say 'no' to hybrid breeding and culling of male chicks. Our corporate catering operations in southern Germany use dual-purpose chickens instead.
RESPONSIBLE FISHINGMSC and ASC certified fish
An important step for more sustainability is made by our commitment to use fish from sustainable fisheries and responsible fish farming. In our certified catering operations, we use 100% fish that is either MSC- or ASC-certified.
MSC-C-54646
www.msc.org
ASC-C-03449
www.asc-aqua.org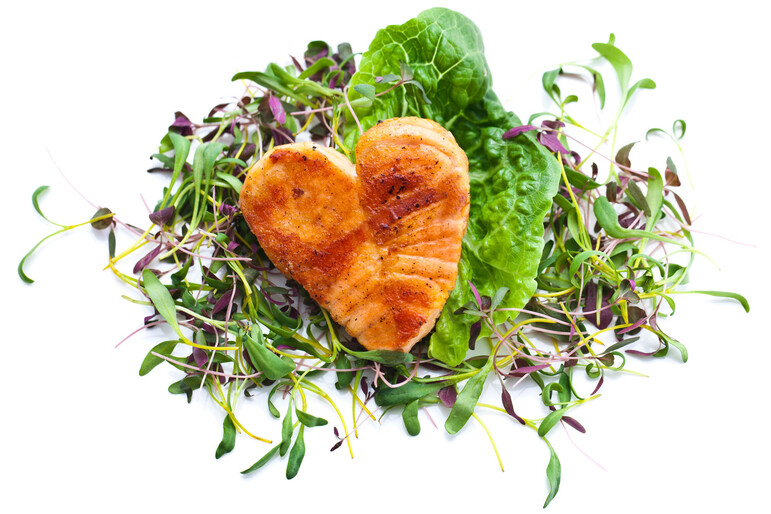 Catering by Dussmann: local and seasonal
We believe only the very best items should wind up on your plate. That's why we are extremely stringent when it comes to the quality of our foods. We use only iodized salt, use sugar as sparingly as possible, and use exclusively canola or olive oil.
We are also careful to ensure high nutrient density in all our foods. That means a wealth of vitamins, minerals and protein, but not much fat.
Organic, local, and seasonal – the right combination for your menu
In selected companies, we already offer an ample selection of organic products with organic certification, and thus increasingly focus on organic farming. This not only affects nature less than conventional farming, but also makes a great contribution to a better environment.
The organic products used are shown accordingly on the menus of the organically certified companies, in addition to the certification number DE-ÖKO-006.
Overview of our organic options:
Deformed organic vegetables rescued in partnership with Querfeld
Fruit, vegetables, dairy products, meat, and cold cuts primarily sourced locally
More than two satiating and vegetable side dishes weekly, which are preferably in organic quality
Coffee, tea, and chocolate products primarily fair trade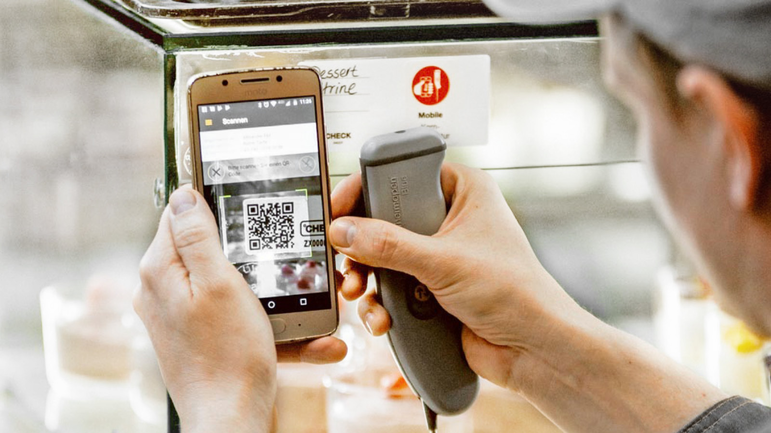 QUALITY AND HYGIENE – PROOFThe HACCP concept
In food hygiene, we work in accordance with our HACCP concept. This efficient control system guarantees the utmost in food safety and hygiene throughout the production process. This requires end-to-end documentation and regular HACCP audits performed by an independent hygiene institute.
Contact directly near you
Use our location search feature to find the right point of contact near you and contact the appropriate branch location – by e-mail, phone or simply by using our contact form.
Dussmann Food Services
So much more than sustainability
Dussmann provides versatile and sustainable services in the food services sector. Here we supply a wide range of facilities - from coffee bars to full catering, from daycare centers to hospitals. Together with our clients, we turn services into tailor-made solutions.
Organic Certification
All Dussmann catering operations, which carry organic certification are checked by the control agency DE-ÖKO-006.