Hygiene cleaning by Dussmann
Hygiene and cleanliness with high quality standards
Our hygienic cleaning services follow a holistic approach with many benefits for optimum hygiene, especially in healthcare and food preparation settings: 360° hygiene.
We can work with you to craft cleaning and disinfection plans tailored to you that take all of the factors involved in optimum hygiene into account. On our Protect cleaning trolleys, all cleaning agents are safely stored, so we can guarantee you the highest level of safety. Thanks to our automatic, program-controlled dosing system, we can also guarantee that all our cleaning agents are used correctly.
Our further services in the area of hygienic cleaning include linen and bed preparation. Thanks to our experience and expertise, we offer you high standards of quality.
Our services
Preparing cleaning and disinfection plans
Hygienic maintenance cleaning
Disinfection
Disposal of special categories of waste
Hygienic linen preparation
Bed preparation
Sterile item preparation as needed via subcontractors or customers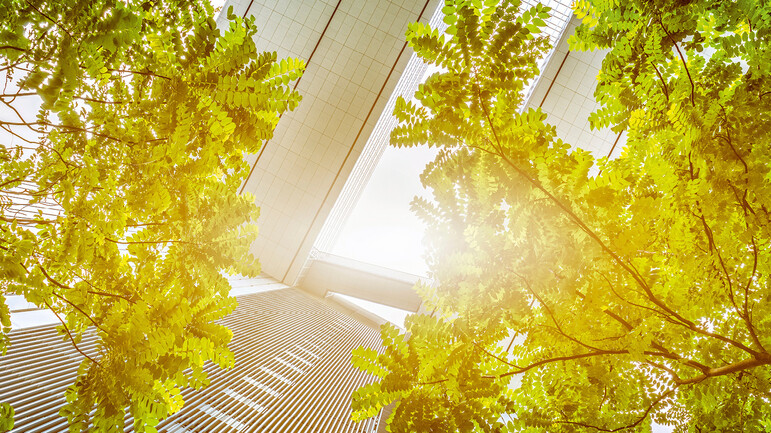 Sustainable building cleaning
In our building cleaning activities, we focus on biodegradable and highly concentrated products and on close physical proximity to our wholesale partners. Cleaning agents, paper goods, and textiles all have at least one ecolabel: A.I.S.E., the EU flower, FSC seal, or the Nordic Swan.
Contact directly near you
Use our location search feature to find the right point of contact near you and contact the appropriate branch location – by e-mail, phone or simply by using our contact form.
Cleaning services by Dussmann
Services for clean facilities, top to bottom and inside and out
Dussmann is known for its wide range of cleaning services. If you need additional cleaning services beyond hygienic cleaning, feel free to check out what we offer: