Food services for staff restaurants by Dussmann 
Healthy, balanced enjoyment for employees in companies
Fresh and healthy nutrition has become significantly more important in the corporate world. Most people want to eat healthy – including at work. It's up to companies to offer light, balanced, tasty nutrition to their employees on a daily basis.
Added value through services
Broad range of daily food service options
Locally sourced food
High quality, rich in nutrients
Organic products available upon request
Dining Concept Delightful Corporate catering by Dussmann
This is why Dussmann Food Services offers the Delightful corporate catering concept – with enjoyment in the starring role. This way, businesses can guarantee that their employees can enjoy light, fresh, and easily digested dishes tailored specifically to the different tastes and needs of all daily guests. When selecting our products, we pay careful attention to top quality and prefer to work with suppliers in the local area. This lets us offer a local take on international favorites, ensure true diversity, and offer pure enjoyment.
Sustainability is important to us. That's why we are committed to fighting food waste. In order to raise awareness of this issue and further our efforts in this area, we are participating in the model initiative to prevent food waste organized by the "Too Good for the Bin" project in cooperation with the German Federal Ministry of Food and Agriculture, the WWF, and the nonprofit organization United Against Waste. This is how we contribute to solving this issues.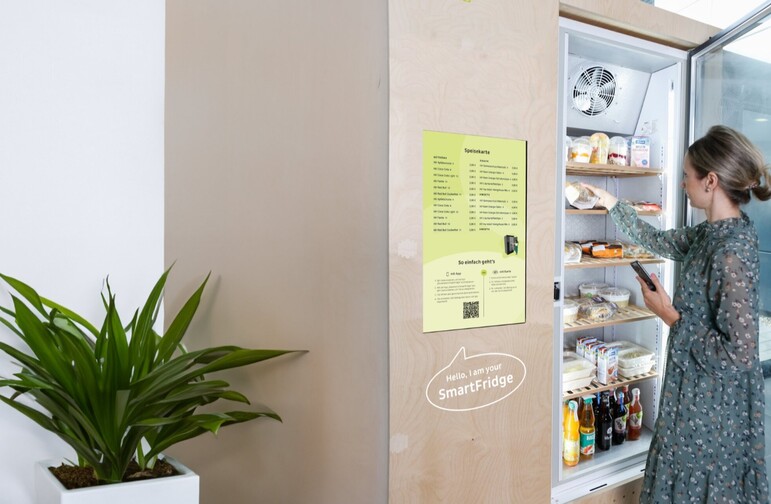 COMPACT CATERING OFFERSmartFridge as an innovative catering idea
The SmartFridge is a hi-tech refrigerator and an innovative solution for catering to employees, guests or patients. It is open around the clock and filled with daily fresh healthy meals, snacks and drinks.
CATERING MADE BY DUSSMANNWhat do we mean by sustainability?
Sustainability and enjoyment are not mutually exclusive. That's why we set out to work with our customers to craft sustainable local concepts. Read on to find out how it works.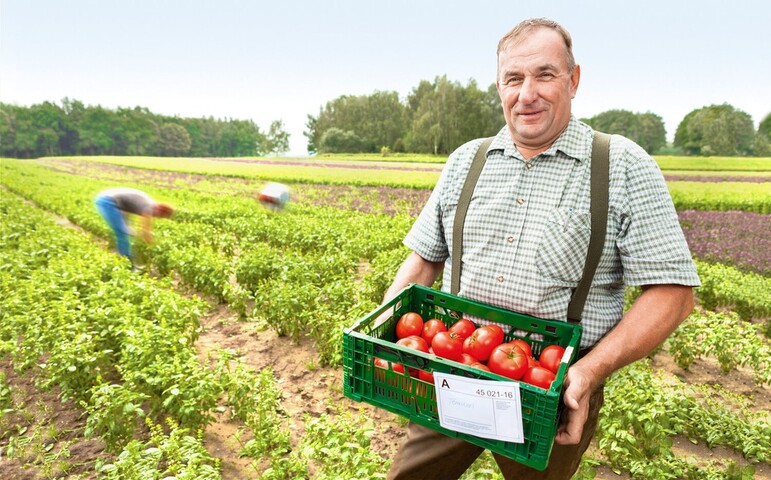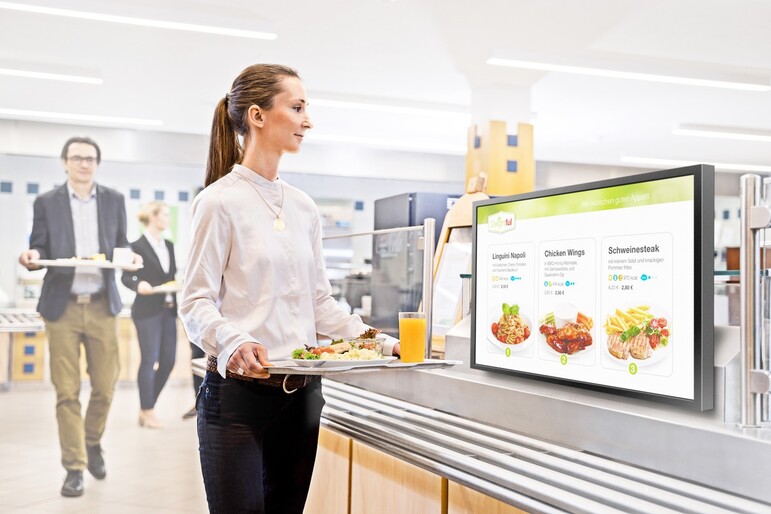 Case StudyDigital table guest communication
Our on-site catering teams strive to maintain a continuous dialog with the guests conducting regular surveys and using the feedback for continuous improvement. Find out in detail how you can benefit from this in our company catering case study for PCK Raffinerie GmbH.
Smart canteen with Dussmann & eurekantine.deFood vending machines with fresh food
The food vending machines from eurekantine.de in combination with the fresh food kitchen from Dussmann enable employees to enjoy individual, tasty and sustainable meals at any time and in any place without a great deal of effort.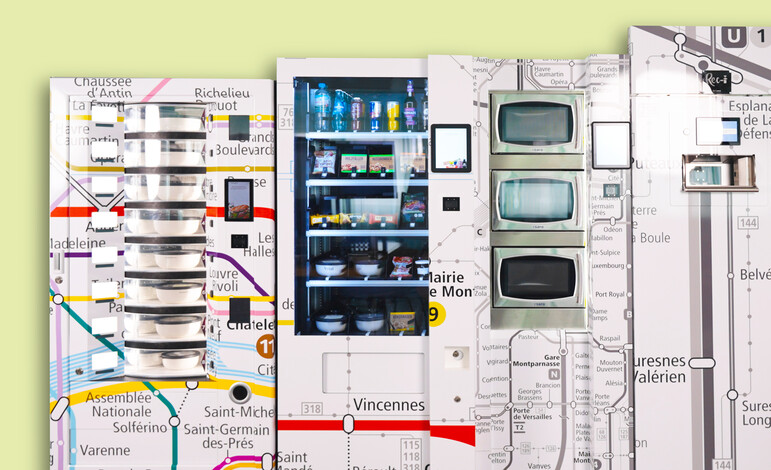 High quality and hygiene for peace of mind
We offer you peace of mind and transparent documentation when it comes to food hygiene and personal hygiene. We hold certification under EN ISO 9001, the European hygiene regulations Regulation (EC) No 178/2002 and 852/2004, and DIN 10514 for hygiene training, along with a proven HACCP concept of our own that you can count on:
Analysis of potential risks to foods in the production process
Identification of points where risks may arise in the production process
Specification of critical control points for food safety
Effective testing and monitoring procedures for the critical control points
Internal audits for quality assurance
Catering app "Delightful"
Many Dussmann company restaurants use our catering app "Dussmann Delightful" in order to have all important information about meals immediately available on the go. Due to the smart filter function, you can hide dishes with allergens or incompatible additives, and with the reminder function you will never miss your favorite dish again. Using the HealthKit integration, you can also transfer the details of the dishes to your Health app at any time, if you wish. This is a real added value for your guests.
Dussmann Food Services 
So much more than staff catering
Dussmann is known for its versatile services of staff catering. We also cater to a wide range of other facilities - from coffee bar to full catering, from daycare centers to retirement homes. Together with our clients, we turn services into tailor-made solutions.
Organic Certification
All Dussmann catering operations, which carry organic certification are checked by the control agency DE-ÖKO-006.