News
Dussmann Service: contract with Oracle Deutschland B.V. & Co. KG for nationwide services
published 07/24/2018
Full FM contract for 15 sites starts in February
Berlin, July 2018 – Starting in February 2018, Dussmann Service is responsible for full FM at 15 Oracle Deutschland B.V. & Co. KG sites. The FM package includes technical management, maintenance of technical systems in buildings and processes, house technician services, cleaning, security and reception services, mail and telephone services as well as conference services and conference catering.
Oracle offers a comprehensive and fully integrated stack of cloud applications and platform services. Its headquarters are in Redwood City, California. The German Oracle contract expands the Dussmann Service multinational client portfolio: In Italy, the IT giant is already a Dussmann client.
"Oracle did not make price the only criterion; our sales team was able to demonstrate the benefits of putting the management of real estate into the hands of an innovative provider and the outstanding knowledge and skills of staff sent a powerful message. We are happy to experience the confidence that Oracle has shown us with this contract and we have already received positive feedback on the professionalism of personnel during the start-up phase" comments Dr. Wolfgang Häfele, executive board spokesman of the Dussmann Group, responsible for the facility management operations of the Group in the DACH region. The contract partners intend to expand the cooperation at a strategic level.
Oracle provides its personnel a modern working environment with smart offices. Dussmann Service reacts flexibly to the constantly changing conditions and adjusts its service portfolio accordingly. The attractive working environment at the Oracle sites was a key feature in the recruitment of skilled staff for the contract as was the image of Dussmann Service as a major employer with global activities.
With 63,500 employees in 16 countries, the Dussmann Group provides services for people, by people. The largest service division, Dussmann Service, provides technical services, catering, security, reception, cleaning, surgical sterilization, commercial facility management and energy management from a single source. DKA constructs, installs and services all types of refrigeration and air-conditioning equipment and systems. HEBO Aufzugstechnik GmbH constructs premium elevators and modernizes, services and repairs existing elevators. Kursana nurses and cares for 13,600 seniors. In addition, the Dussmann Group operates the media department store Dussmann das KulturKaufhaus in Berlin and in-house corporate child-care at Dussmann KulturKindergarten facilities. In 2016, the Dussmann Group generated total sales of 2.13 billion Euros. More information at news.dussmanngroup.com
Your contacts at Dussmann - just contact us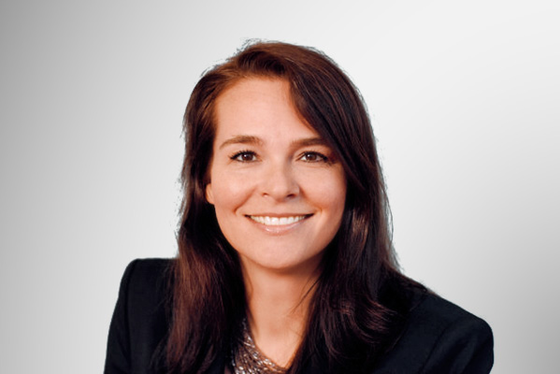 Michaela Mehls
Head of Corporate Communications and Spokeswoman