News
On February 28, 2013 Group EULEN, Madrid and the Dussmann Group, Berlin signed a far-reaching cooperation agreement for joint provision of integrated facility management services in 35 count
published 04/29/2013
Cooperation between Group Eulen and the Dussmann Group // Clients benefit from a single source for services in self-delivery and the same high quality standards in 35 countries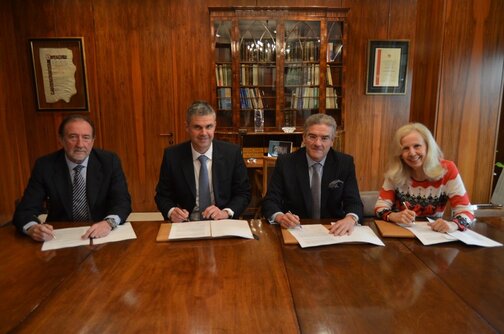 On February 28, 2013 Group EULEN, Madrid and the Dussmann Group, Berlin signed a far-reaching cooperation agreement for joint provision of integrated facility management services in 35 countries. The partners are both market leaders in their home markets for facility services.
The agreement provides companies with global activities the opportunity to organize their facility management operations in an international master agreement and to benefit from the combined service of EULEN Group and Dussmann Group. Service coverage extends across Europe, to North and South America and to Asia. Key markets such as Spain, Germany, Italy, USA, Mexico, UAE and China are included.
"EULENs international coverage complements ours perfectly. Together, we can offer multi-national companies integrated services from one source in self-delivery and with the same high quality standards", says Dirk Brouwers, Chief Executive Officer of the Dussmann Group. Clients benefit from optimized administration structures and international standards. "We are both family enterprises with similar corporate culture and values and we are consistently oriented on the needs of specific sectors and individual clients. Our joint efforts will give new impetus to the international FM market" Brouwers added.
In the words of Juan Jordano, Corporate Managing Director of the EULEN Group, "Clients will benefit from the comprehensive scope of international FM know-how and services than Dussman and EULEN pool in this agreement. Our two companies complement each other perfectly both in terms of service range and geographical presence. Together we have the structure and resources to provide our clients with a Total FM solution in 35 countries: an exciting opportunity and a challenge".

About EULEN Group
The EULEN Group is the leading provider in Spain of general services to a wide range of companies, specialising in cleaning and custodial services, security, auxiliary services (logistics, general services and telemarketing), FS&M (Facility Services & Management), social and health services, integral maintenance, temporary employment and environmental services. Founded in 1962, the company operates in 14 countries with a consolidated turnover of over 1,338 million Euros in 2012, employing over 78,000 people worldwide. The EULEN Group is also a member of the Global Pact and firmly committed to its policy of corporate social responsibility: the occupational integration of the disadvantaged, work - life balance for EULEN employees, sponsorship of the arts and cultural activities, environmental responsibility, etc. www.eulen.com

About Dussmann Group
With more than 60,000 employees in 21 countries, the Dussmann Group provides services for a wide variety of needs. The largest company division, Dussmann Service offers facility services from one source: technical services, catering, security and reception services, cleaning services, commercial management, and energy management. The second largest business division, Kursana, provides care and nursing to 13,600 seniors. The Dussmann Group also operates the KulturKaufhaus in Berlin and operates in-house corporate child-care facilities under the brand name, Dussmann KulturKindergarten. In 2011, the Dussmann Group achieved total sales of 1.66 billion Euros. This makes it one of the world's largest private multi-service providers. Additional information at: www.dussmanngroup.com
Your contacts at Dussmann - just contact us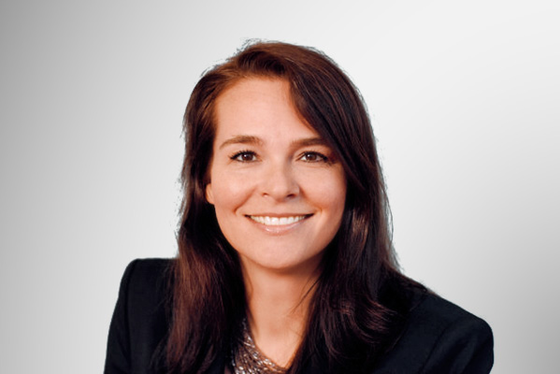 Michaela Mehls
Head of Corporate Communications and Spokeswoman