Security service by Dussmann
We ensure your safety and security 
Your requirements form the basis for a security concept from Dussmann. Key factors in perfect execution of this concept include quality, security personnel, documentation, organization, and technology. This is essential in offering you the utmost in security.

We align these factors toward each other, since after all, working together closely is the only way we can develop and identify the criteria for the best possible quality in your individual security services and find ways to verify that those criteria are met.
Added value through our services
Qualified staff 
End-to-end documentation 
Individually adjusted to your needs 
Optimized processes with high cost-effectiveness
Here's how to maintain your safety and security. A perfect fit
Using advanced security technology requires well-trained staff you can count on. That's why we select our security specialists with care and provide them with regular continuing education and training.
Beyond that, the documentation of our security services is always transparent, without any gaps. This is an important factor when it comes to questions of liability, but that's not all. It is also key in terms of organization.
Last but not least, you can count on our customer-focused quality management, which includes audits, inspection logs, and state-of-the-art computer systems. Our specialized department for easily integrated security systems ensures that your security technology works reliably and is always up to date.
Our services in the security segment
Contact directly near you
Use our location search feature to find the right point of contact near you and contact the appropriate branch location – by e-mail, phone or simply by using our contact form.
Joint Venture "Code Blue by Dussmann"Your expert for cyber security
With the joint venture Code Blue by Dussmann, we are expanding our existing portfolio to include cyber security solutions. Together with the expertise of our Israeli partner Code Blue, we provide our clients the best possible protection against cyber threats and at the same time we prepare them for possible cyber crises.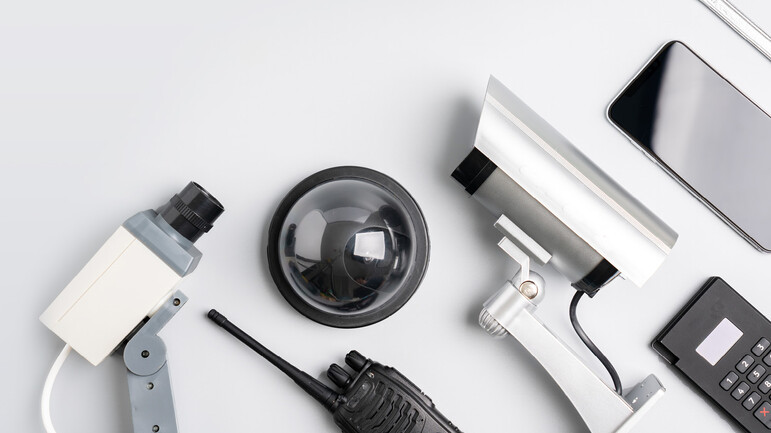 CUSTOM-FIT SECURITYIntegratable security solutions
Whether mobile video towers or reliable hazard detection systems - the topic of security requires the perfect interaction of many components. With our integrable solutions, we offer security that is tailored to your needs.
FAST FAULT CLEARANCEMaintenance of security technology
We can help you resolve disruptions – 24 hours a day, with consistent service quality. With us, maintaining security technology is a challenging and sophisticated interaction among many operational and administrative processes.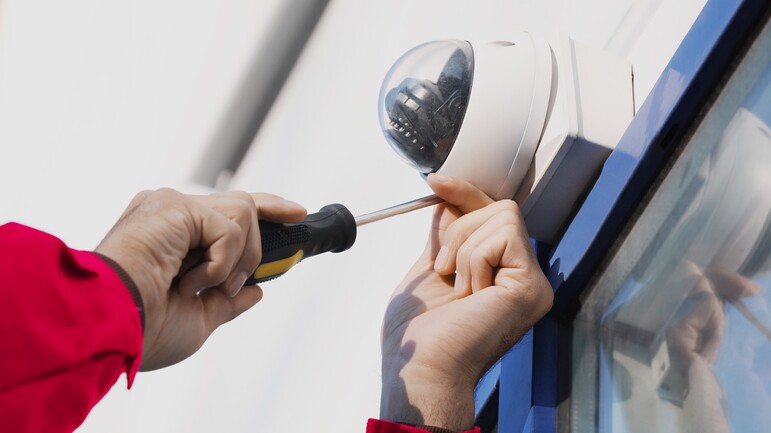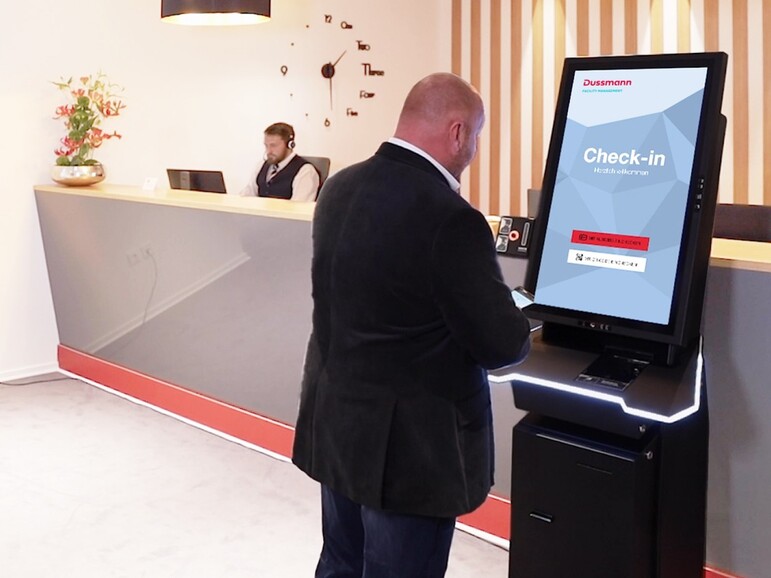 essentryDigital visitor management
Your visitors want to feel comfortable and welcome when they visit you, even as security requirements grow ever more stringent. We work with our partner essentry to make sure that is the case, crafting individualized solutions that can be seamlessly integrated into your asset control management.
Dussmann Facility Management
A full range of safety and security service
With Dussmann, you can always rest easy knowing you are safe and secure. That goes for more than just security. We offer a wealth of different facility management services, which we work with our customers to craft into customized personal solutions – from building cleaning to setting up a charging infrastructure for electric vehicle fleets.